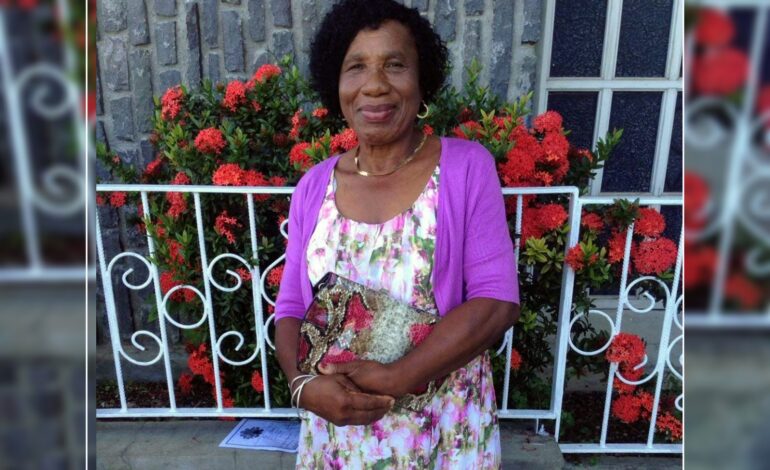 We announce the death of 74-year-old Beatrice Simon of Delices, residing in Canefield.
She died on Friday, November 18th, 2022
She is survived by her three children: Hyacinth Carroll, Fabian Ryan and Nicole Ryan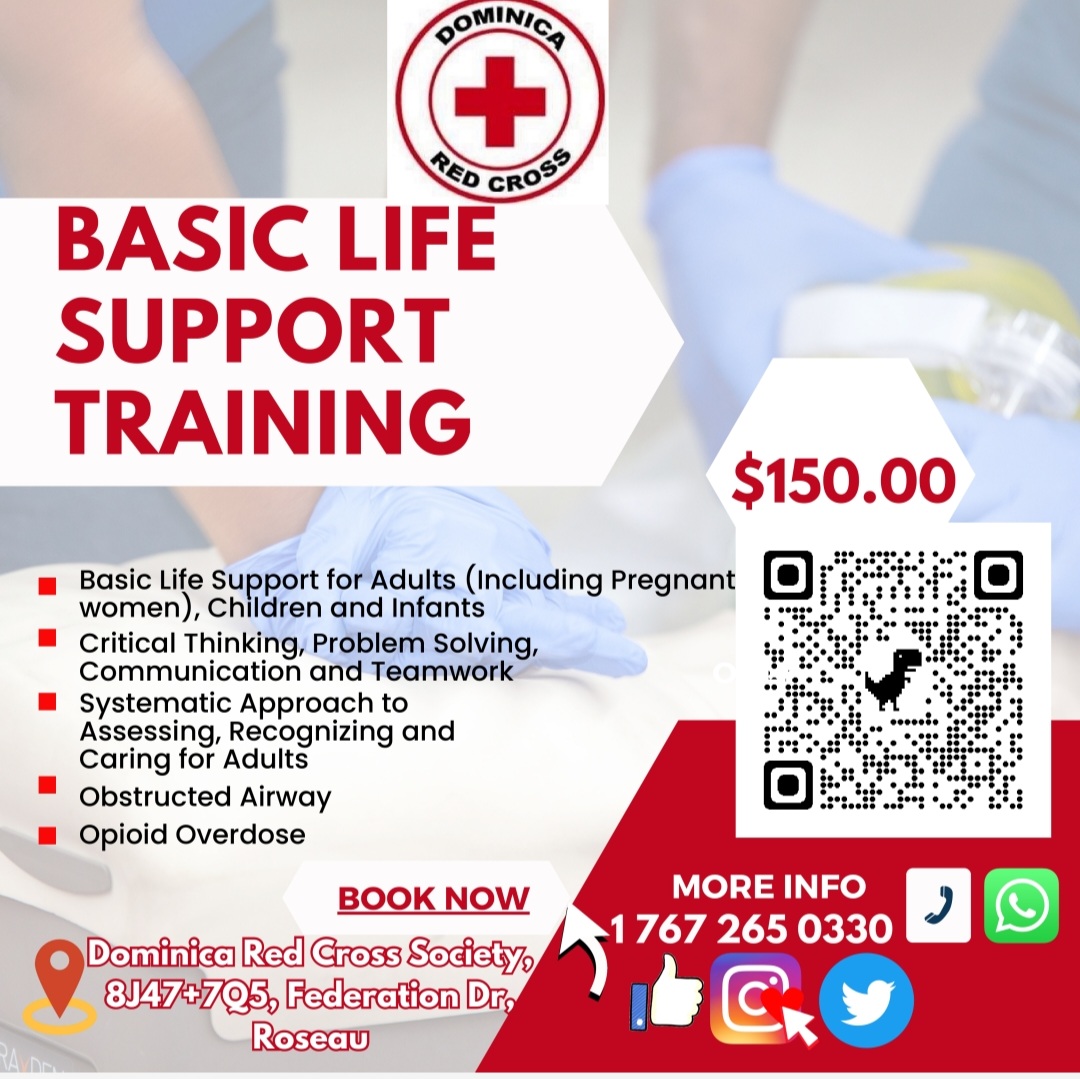 2 grandchildren: Omar Jiminez, Elijah Carroll
2 great grandchildren: Jahlylah and Aeden Jiminez
3 sisters: Sylma Simon, Matilda Dyer and Maria Pascal-Simon
2 Brothers: Desmond James and Hector Simon
Son in law: Thomas Carroll
Nieces: Lucia, Joanne, Germain, Sherma, Pearl, Shirlyn, Dale, D'Nell, Shirna, Shirnell, Daislyn, Estaphania, Denise, Claire, Amy, Nian, Rohema, Rowana, Paris, Kylah, Zuri, Saraya, Kate, Ebony, Josian, Karen, Vern, Herma
Nephews: Mike, Carl, Neville, Mario, Craig, Sherwin, CJ, Delkin, Delwin, Desrond, Densyl, Nicholas, Terry, Derekston, McClaren, Ayinde, Jeremy, Jaheim, Feday, Chance, Swann, Sony, Glenford, George, Joseph, Graham, Delroy
Sisters in Law: Vinna, Daisy, Carolyn and Lucille
Brothers in Law: Clinton and Stephan
Family and Friends: Vania, Doreen, Isaline, Shirley, Athenia, Nelson, Marvo, Victor, Hamilton, Kelvin, Iso, Gloria, Bert, Brent, Simeon, Sophia, Kenneth, Jomo, Celo, Cesley, Ceslina, Cesline, Allan, Rosema and Rupert, Gasper & Christine, Rosa, Jovin, Jovina, Philomena, Christiane, Mrs. Bowers, Sandra, Ryan, Rosetta, Jennifer, Steve, Leandra, Goldie, Marley, Cana, Ercel, Malika, Sebastian, The Nesty Family, Cana, Marley, Ercel, Malika, Ma Fadelle, Mr & Mrs Brohim, Ma Inglis, Canefield Catholic Prayer Group including Theresa, Ms. Matthews, Cynthia, Dorothy, Patsy, Annie, Sylvestine, The service team members of the Catholic Charismatic Renewal, Dominica Huckster Association including Cecil Joseph and many more
The funeral service for the late Beatrice Simon will be held at the Canefield Catholic Church (St Martin de Porres) on Saturday, December 10th at 10:30am, viewing at 10:00am followed by interment at the Delices Cemetery.
Bus service will be available to those attending mass who wish to travel to Delices for the interment from the Canefield Catholic Church and back following the repast.