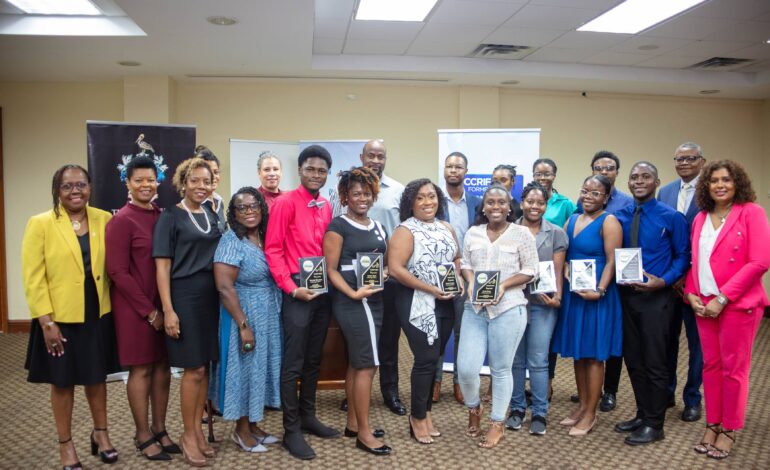 Announces 2023 Scholarship Winners
On November 7, 2023 at the University of the West Indies Regional Headquarters in Jamaica, CCRIF SPC announced the award of 11 scholarships totalling US$80,000 for students pursuing postgraduate and undergraduate studies in areas related to comprehensive disaster risk management (CDRM) for academic year 2023/24 at Caribbean universities.
Since the inception of the CCRIF SPC Scholarship Programme in 2010, CCRIC has provided 176 scholarships totaling US$1.8 million to Caribbean nationals for study at regional and national universities in the Caribbean, as well as universities in the USA and the UK.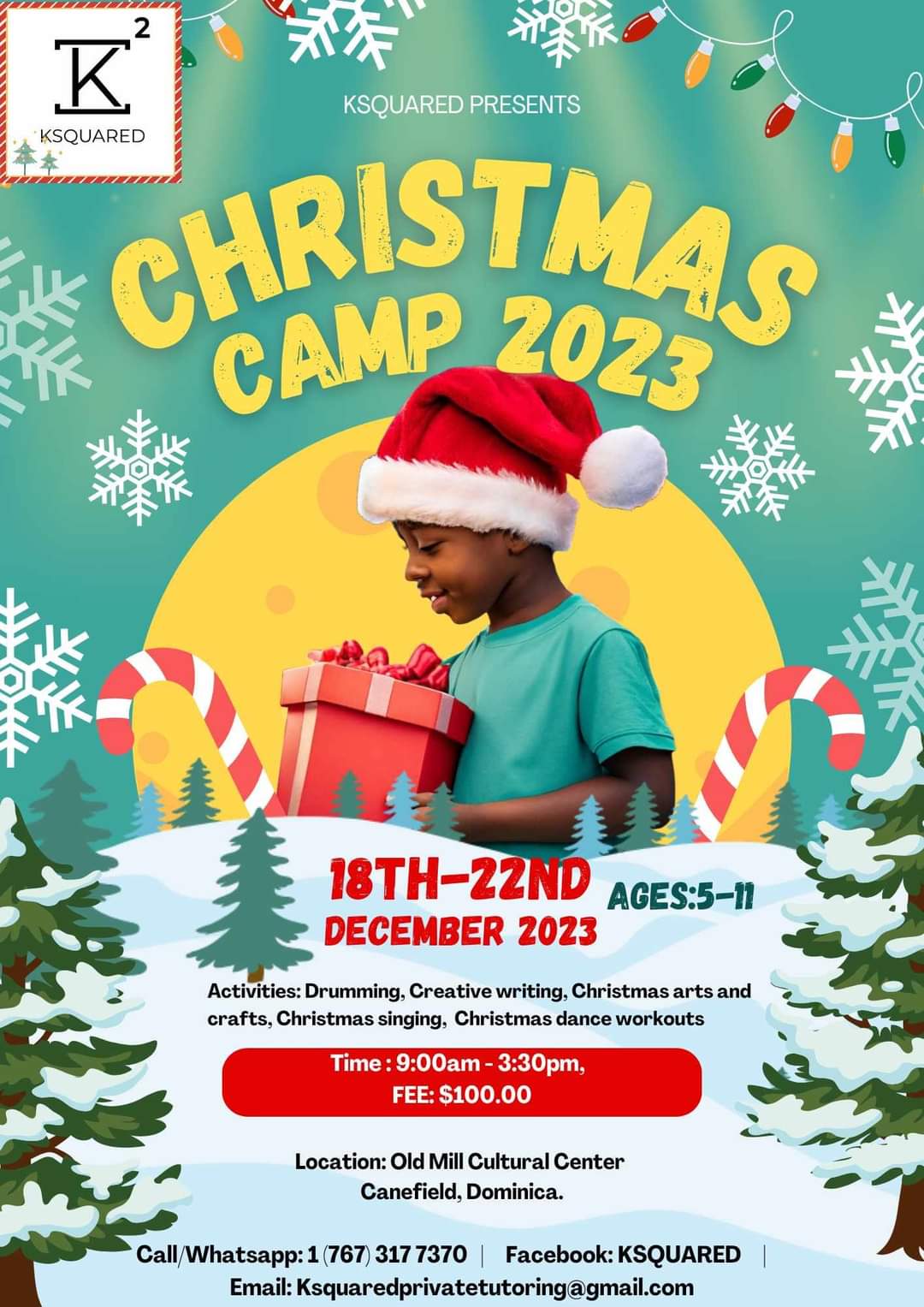 The award ceremony represented a celebration of scholarship and success and was a testament to the role that CCRIF is playing in investing in and nurturing a talent pool of youth in the areas of CDRM. CCRIF Board Member, Mrs. Saundra Bailey, in her remarks, said, "To our scholars, congratulations. We are proud of the decisions we have made in choosing you as CCRIF scholars. You are our future and the future we want is based on the decisions we make today. Use this opportunity to define your success and shape your future and that of your country and be an agent of change".
Also in attendance were representatives of The University of the West Indies, with which CCRIF SPC has had a partnership since 2010. These included among others: Ms. Sandrea Maynard, Pro Vice-Chancellor, Office of Global Affairs; Dr. Maurice Smith, University Registrar; Prof. Aldrie Henry-Lee, Pro Vice-Chancellor Postgraduate Studies; Prof. Michael Taylor, Dean of Faculty of Science and Technology; Dr. David McBean, Director of the Mona School of Business and Management, among others. Professors of the University of Technology, Jamaica (UTech), including Prof. Carol Archer, the Graduate Centre Coordinator for the Faculty of the Built Environment, also attended the event, as UTech also has a student receiving an award this year.
The recipients of the CCRIF postgraduate and undergraduate scholarships for 2023 are as follows:
Postgraduate scholarships at The University of the West Indies
Patrick Burke (Jamaican) – M.Sc. Enterprise Risk Management
Toni Ann Hendricks (Jamaican) – MPhil Environmental Management
La Ferne Henry (Jamaican) – M.Sc. Enterprise Risk Management
Fayola Thompson (Trinidadian) – MPhil Seismology
Ameika Turner (Jamaican) – M.Sc. Natural Resource Management
Postgraduate scholarship at the University of Technology, Jamaica Natola Watt (Jamaican) – M.Sc. Built Environment
Undergraduate scholarships at The University of the West Indies
Jabari Aberdeen-Mc Kell (Trinidadian) – B.Sc. Geology, Minor in Renewable Energy Management
Yasser Charaf (Belizean) – B.Sc. Civil Engineering
Rhyana Dupigny (Barbadian) – B.Sc. Environmental Science
Adam Loutan (Trinidadian) – B.Sc. Geography and Environmental and Natural Resource Management
Malakai Williams (Jamaican) – B.Sc. Geology
The CCRIF undergraduate and postgraduate scholarship programmes are available to all CARICOM and CCRIF member countries in the Caribbean.