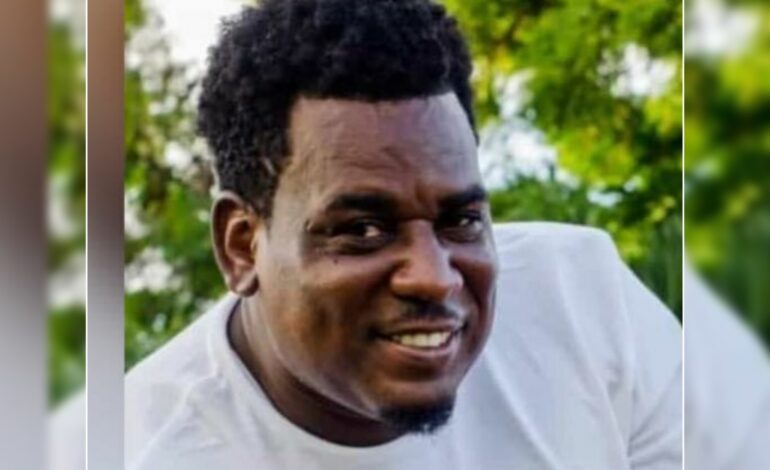 It is with profound sadness that we announce the death of 41 year old Nerville Russell, better known as "Booker-T" of Castle Bruce who resided in Antigua. He died at the Dominica-China Friendship Hospital on Sunday 15th of January 2023.
He was preceded in death by his mother Nerissa Christmas Evanson.
He will be remembered by
Children: Alick and Anastasia.
Brothers: Kurt Christmas-Love, Kelvin Cadette, Kervin Joseph, Ensworth, Raneal "Ric" Evanson and Jonathan, Kenrick and Glenn Bannis
Sisters: Jacinta and Bertillia Bannis, and Janella Evanson
Aunts: Helena, Maria, Olive and Veronica in the US
Uncles: Marcus, Shakespeare, Peter and Nicodemus in the US
Nieces: Ayeola George, Beyonce Bannis, Stephanie, Jessica, Niah, Nisha, and Ranellia
Nephews: Omari, K.C, Kaison, and Shaquan
Sisters in Law: Marsha Cadette and Joyce Augustine
Numerous Cousins including: Benedict Austrie, Francesca, Clavia, Sara, Shane, Rene, Darius, Esley and Martina
Caretakers: Beverly, Hyacinth, Ayeola and Nora in Dominica; Annie and Silva in Antigua
Special Friends: Ines Rivera, Shane and Family, Sharon and family in Antigua, Junette Charles in Philadelphia, Staff at Jumbie Bay in Antigua
Friends: Marlisha, Michael, Bernard, Brian, Irvin, Ray, Desmond, and Atherly
The Bannis, Drigo, Christmas, Cuffy and Austrie families of Castle Bruce. The entire community of Castle Bruce and Freeman's Village in Antigua
Doctors and Nurses of the Mount St. Johns Medical Center in Antigua and the staff of the Imray Ward of the Dominica-China Friendship Hospital.
The funeral service of the late Nerville Russell, better known as Booker-T, will take place on Saturday the 4th of February, 2023 at the Castle Bruce Pentecostal Church. Viewing will take place from 2:30 pm, followed by service at 3:00pm and interment at the Castle Bruce Public Cemetery.