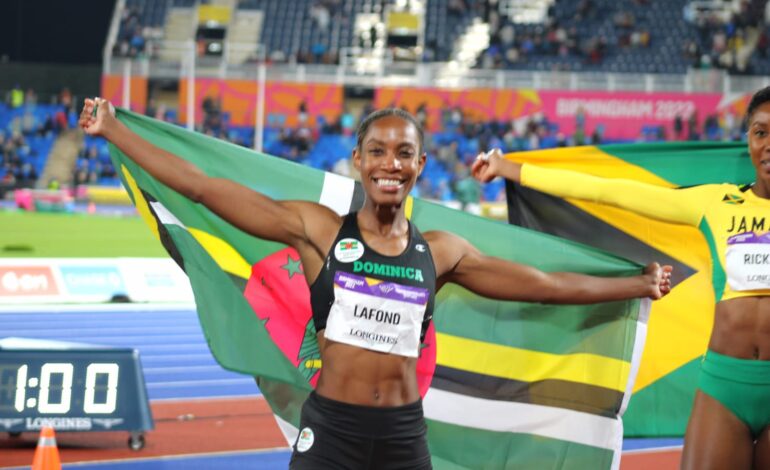 National record holder in the Women's Triple Jump Event and world ranked number 3 Thea Lafond secured Dominica's first medal at the 2022 Birmingham Commonwealth Games Friday evening in the Women's Triple Jump event.
Lafond started off strong getting a jump of 14.39 meters in her first attempt to put her in second place at the end of round one.
The tone for the rest of the competition was set, as Lafond and the rest of the pack knew that they would need to better the Commonwealth Games record after Jamaica's Shanieka Ricketts smashed the record with her first jump of 14.94 meters.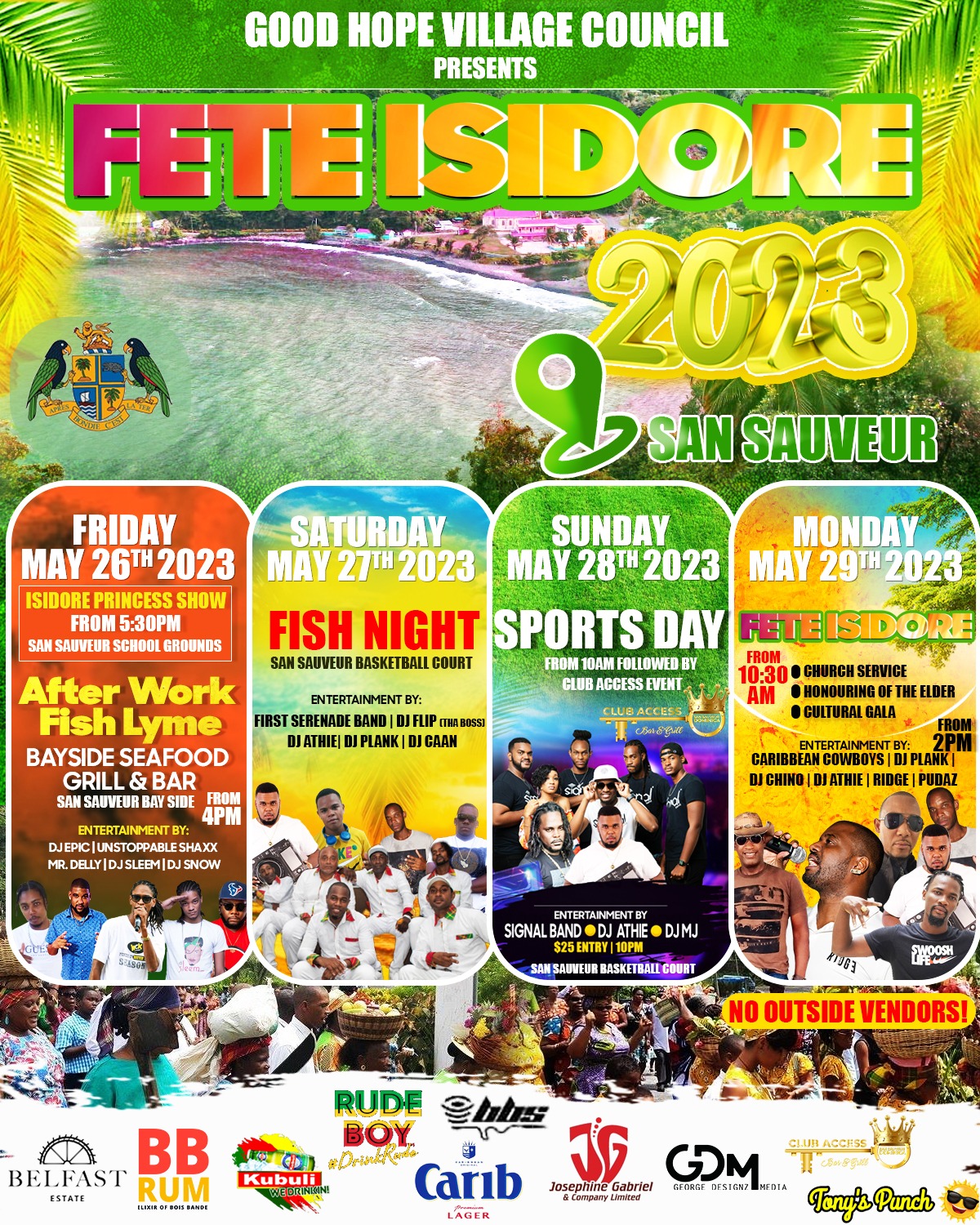 Lafond in her second leap missed her run up, and took off before the board registering a leap of 13.70 meters.
Lafond in her persuit of 14.94 on her third attempt got 14.19 meters which comfortably secured her apot in the medal round.
In her first jump in the medal round she leapt 14.25 meters.
In her second jump, still chasing the 14.94 set by Ricketts, Lafond recorded a leap of 14.04 meters.
It came down to the final jump, Lafond needing 14.95 to secure the gold medal, and also needing to pay attention to England's Naomi Metzger who was just two centimeters behind her in third place.
Lafond however fouled her final attempt.
Despite the foul, she was able to hold on to the 2nd position
To win the Silver Medal, her second Commonwealth Games Medal.
The event was won by defending Commonwealth Games Champion Shanieka Ricketts of Jamaica who set a new games record of 14.94 meters.
Lafond placed second and Metzger Third.