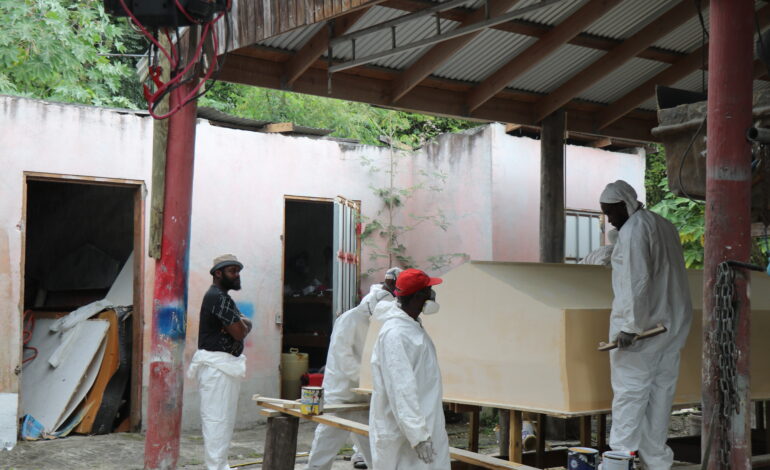 Hope's Boat Building Facility Layou
Hon. Minister with responsibility for Fisheries Jullan Defoe visited the Fisheries Sector rehabilitation of the World Bank Funded Emergency Agricultural Livelihoods and Climate Resilience Project (EALCRP), Boat Building Training for local boat builders and apprentices.
Hon Defoe along with his Cabinet colleagues, Minister of State for Small Business and Enterprise Darren Pinard and Parliamentary Representative for St Joseph,  Darren Lloyd visited the training site to obtain an update on the progress.