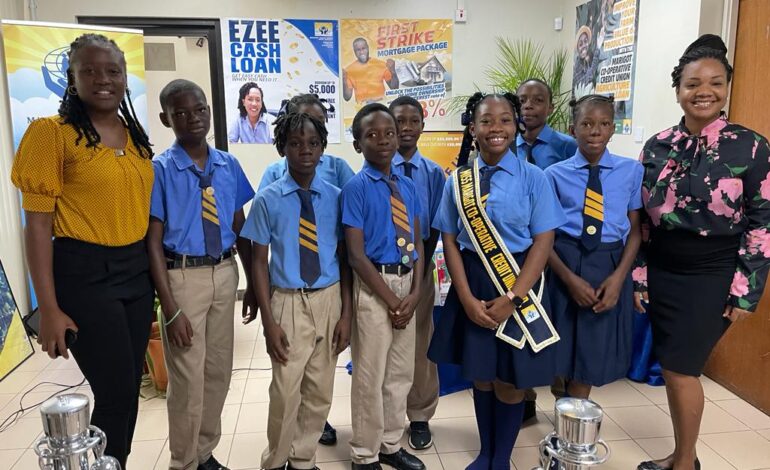 The Marigot Cooperative Credit Union (MCCU) on Tuesday announced its official sponsorship of Miss Éliz Charles of the Wills Strathmore Stevens Primary School.
The ten year old currently serves as the school's Head Girl and 4H President. She is a member of the 90's club and school choir. She is actively involved in the school's football, athletics and table tennis teams and enjoys reading, designing outfits and watching gymnastic shows.  She aspires to be a neurosurgeon or a top class fashion designer.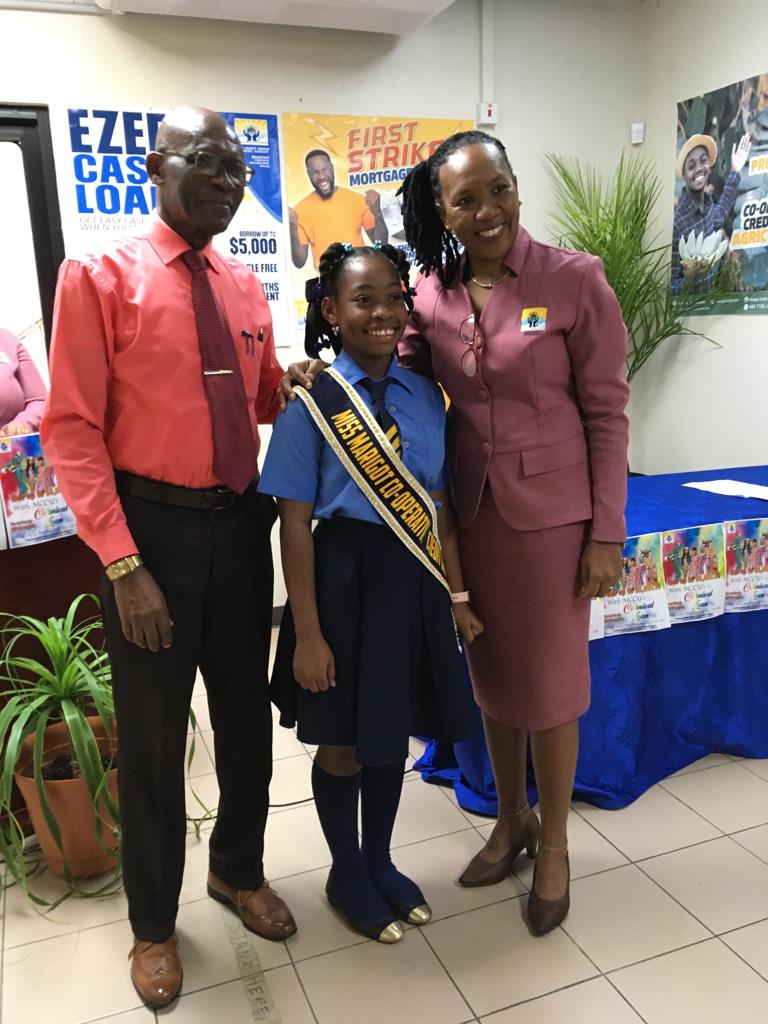 Manager of the MCCU Reginald Robin said that the credit union is pleased to sponsor Miss Charles.
"We like to see when young people start at an early age to make themselves available to represent their community and so we are very proud and happy to sponsor ten year old Miss Éloz Charles as our carnival princess. She is a representative of our community of Marigot, a special representative of our school…her family and her friends and very importantly the MCCU Ltd."
Robin said that it is his hope that this sponsorship will develop into bigger things in the future. He said that he hopes Charles will someday represent the community as carnival queen and wished Charles success.
In her remarks, Charles said that she is honored to be Miss MCCU and thanked the credit union. She also urged all to support the MCCU's carnival loan promotion.
Teacher and Chaperone, Patrice Dorsette said that Éliz has the ability to bring home the crown and encouraged all to come out in large numbers on February 5 to support her.
Meanwhile, HR Manager at the MCCU encourgaed members to come in and get their carnival loans. She said that it is the members support of products like this that enables the credit union to make such contributions.  The loan has a maximum amount of $5000 with monthly payments as low as $87.