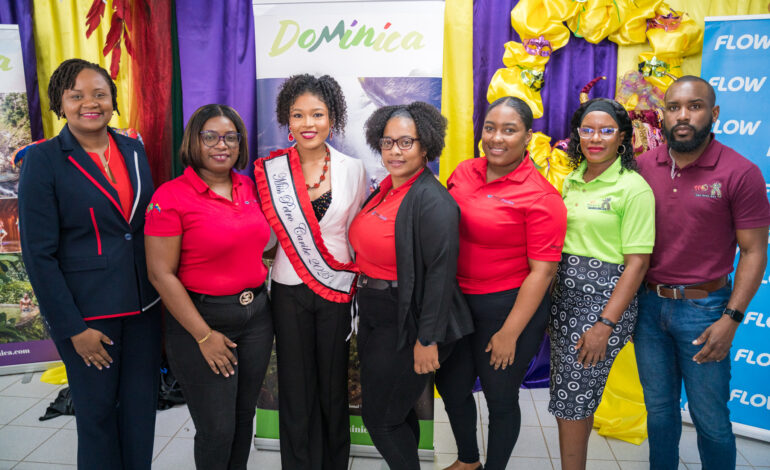 The Nature Island is welcoming all Carnival lovers to its streets to participate in "Mas An Lawi" – the theme of this year's Carnival. The native kwèyol phrase for "carnival in the streets," perfectly describes Dominica's Real Mas, an authentic display of revelry, freedom, and culture with tasteful nods to the West African and Creole roots of the island. But much more than a display, Dominica's Carnival engages participation and togetherness by locals and visitors alike.
This year's Miss Dominica pageant, the national queen show, will showcase five beautifully talented ladies as they all seek the coveted throne. At the most recent Carnival press conference, Moesha Thomas of Petite Soufriere was officially sashed by her sponsor, the Dominica National Lottery. Additionally, Adicia Burton of the Kalinago Territory received sponsorship from Petro Caribe Dominica and was also sashed. Both ladies gave speeches thanking their sponsors. The three other contestants are Tarnia Latoya Eugene, Sandrin Elizee and Meeya Francis. The Miss Dominica Pageant will be held on Thursday, February 16th at the Carnival City (Windsor Park Sports Stadium's Forecourt) from 8PM.
The Carnival Princess Show, organized by the Rotaract Club of Dominica, promises to delight patrons with performances by six lovely primary school aged girls on Sunday, February 5th.

Other exciting events to look out for include the weekly Stardom Tent and Mas Camp shows featuring local calypsonians who each give their rendition of local or global matters, creatively and often humorously expressed through the art of song. Stardom Tent, which celebrates 50 years this year, will be held each Wednesday from January 18th at Petit Miami, formerly Anchorage Hotel, while Mas Camp will be held each Friday from January 20th at M&G Jerk Hut Bar & Grill. Both venues are in Castle Comfort, an 8-minute drive south of the capital.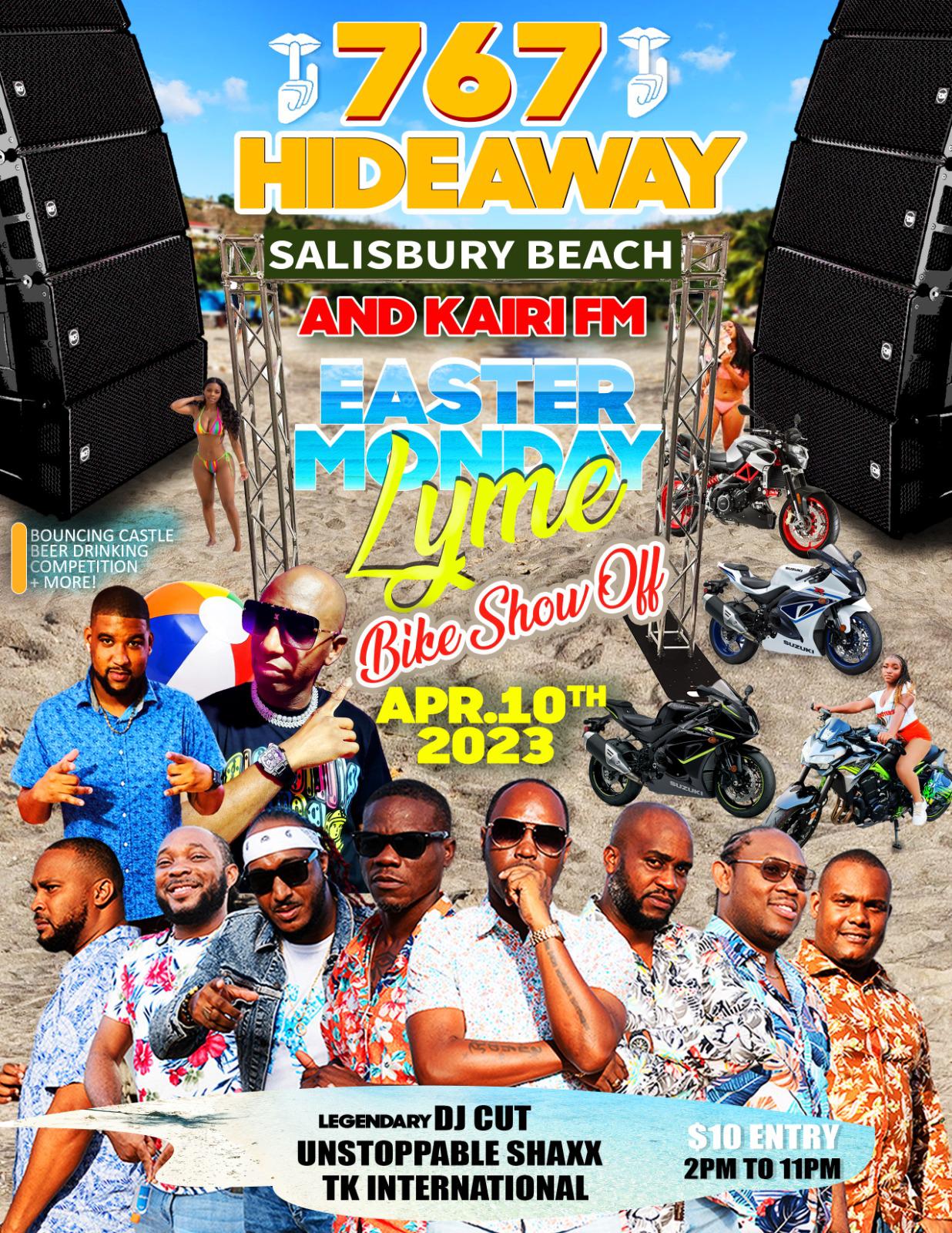 Meanwhile, the Portsmouth Carnival Committee is bringing "jump up" back to the streets of Portsmouth with the return of the Portsmouth Town Parade Carnival which starts at 2PM this Saturday, January 21st in Portsmouth. Entertainment will be brought by Signal Band.
Dat is Kanaval, a new event on the Carnival calendar, will feature Alison Hinds of Barbados, DJ Wizz of NYC with Dominican roots, Triple Kay International, Unstoppable DJs, Kenny G, DJ Reo and more. The event is carded for Friday, February 10th from 9PM at Carnival City.
Dominica Festivals Committee and Discover Dominica Authority extend warm gratitude to its major sponsors and supporters: Josephine Gabriel & Co. Ltd, FLOW Dominica, the Belfast Umbrella of Companies which produce BB Rum, known as the official rum for Carnival 2023 – Mas An Lawi; Convenience Plus and D Construction Solutions Inc., Republic Bank, National Bank of Dominica, Dominica National Lottery, and PDV Petro Caribe Dominica.
The Nature Island welcomes all to experience the Caribbean's Real Mas An Lawi. Travel promotions to the island are being offered by L'Express des Iles, Air Antilles, and Val Ferry from as low as €80 to €99 for those persons originating from Guadeloupe and Martinique; all prices are subject to availability and booking conditions. Interested persons are invited to book via the website, local agents, or travel agents to access these special rates and book early.
Mas Domnik 2023 is presented by the Government of Dominica through the Ministry of
Tourism and Discover Dominica Authority (DDA). Discover Dominica Authority encourages
everyone to use the hashtags #TheRealMas, #MasAnLawi, #DiscoverDominica, #DominicaFestivalCommittee, #DominicaCarnival, and #MasDomnik in social media posts.
For more information on Dominica, visit www.discoverdominica.com, explore the destination's
YouTube Page and follow Dominica on Instagram and Facebook.