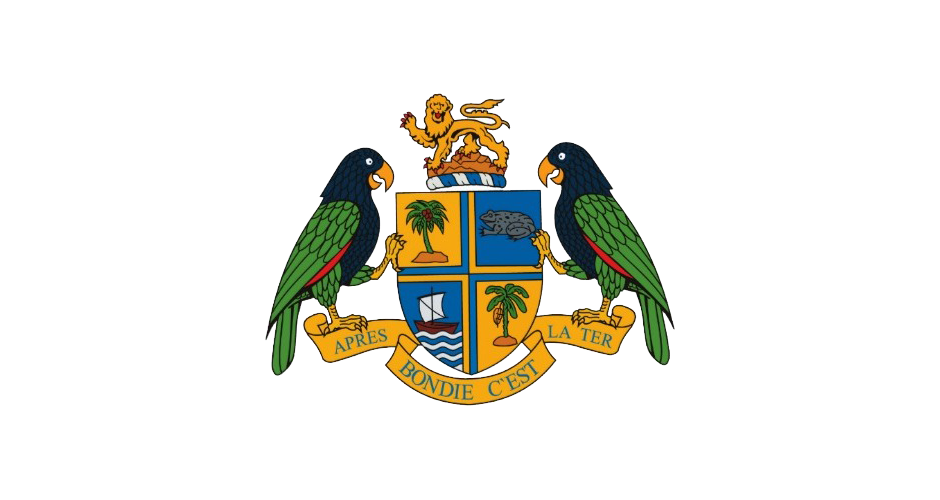 Saint Lucia has received financing from the World Bank towards the cost of the OECS Regional Tourism Competitiveness Project (ORTCP) and intends to apply part of the proceeds for Consulting engagement of an Individual Consultant through a registered Firm to undertake Designs for Improvements to Sidewalks in Downtown Castries.
The consulting services ("the Services") include preparing of conceptual and detailed designs for the enhancement of sidewalks in the city of Castries. The concepts and detailed designs should be consistent with the overall objective of improving the efficiency, accessibility, safety, and reliability of movements of pedestrians in downtown Castries that would be easy to implement with minimal disruptions to city life. Specifically, the services will include: undertaking a condition assessment of sidewalks via stakeholder consultations, field investigations; preparation of conceptual designs to be presented to key stakeholders; and preparation of final designs, following feedback on and approval of conceptual designs. This consultancy will assist the Government of Saint Lucia and the Castries Constituency Council (CCC) in preparing detailed designs that can be implemented as part of the sidewalks' upgrades, repair and restoration, for enhancement of pedestrian movements in the city centre. The designs should therefore be based on principles relating to safety, accessibility, mobility, standardization, affordability, destination appeal and resilience. The assignment will be limited to the following streets in Castries:
Jeremie Street
Peynier Street
Micoud Street
Brazil Street
Laborie Street
Bridge Street
John Compton Highway (from LUCELEC to Jeremie Street intersection)
The duration of the assignment is sixteen (16) weeks commencing in January 2019.
The Terms of Reference (PDF, 351 KB) may be obtained on the website of the Department of Finance: www.finance.gov.lc and www.govt.lc/consultancy.
The Department of Economic Development, Transport and Civil Aviation now invites eligible registered firms to offer the services of individual consultants ("Consultant") of its firm to provide the Services. Interested firms should provide information demonstrating that the individual consults have the required qualifications and relevant experience to perform the Services; (evidence of qualifications, bio data, brochures, description of similar assignments, experience in similar conditions).
The Minimum required Education and Experience required for Shortlisting are:
At least a Bachelor's Degree in Architecture, Civil Engineering or related field;
At least 5 years working experience in designing of public sector-led redevelopment projects of comparable scale and complexity;
Experience working on World Bank funded projects would be an asset;
Demonstrated experience successfully using Computer Aided Design (CAD); and
Appropriate involvement and/or experience in similar projects would be a plus
Knowledge, Skills, and Abilities Required
Additional knowledge, skills and abilities that will be required of successful candidates include:
Expertise in small scale public space design and improvement, including familiarity with international best practices
Knowledge of key legislation e.g. the Physical Planning and Development Act No. 21 of 2001;
Ability to interact with stakeholders tactfully, courteously and diplomatically;
Ability to communicate effectively in written and oral formats and to prepare good reports;
Must be of high integrity, transparent, and accountable; and
Knowledge of World Bank's Environmental Assessment (EA) Policy (Operational Policy OP 4.01) would be a plus
The attention of interested Consultants is drawn to paragraph 1.9 and 5.5 of the World Bank's Guidelines: Selection and Employment of Consultants under IBRD Loans and IDA Credits & Grants by World Bank Borrowers dated January 2011 Revised July 2014 ("Consultant Guidelines"), setting forth the World Bank's policy on conflict of interest.
A Consultant will be selected in accordance with the Individual Consultants Selection (ICS) method set out in the World Bank Guidelines: Selection and Employment of Consultants under IBRD Loans and IDA Credits & Grants by World Bank Borrowers dated January 2011 Revised July 2014 ("Consultant Guidelines").
Further information can be obtained at the address below during office hours 8:00 a.m. – 4:00 p.m. (0800 to 1600 hours).
Expressions of interest must be delivered in a written form to the address below (in person, or by mail, or by e-mail) by November 26, 2018.
Project Coordination Unit
Department of Economic Development, Transport and Civil Aviation
Attn: Project Coordinator
2nd Floor, Finance Administrative Centre
Trou Garnier, Pointe Seraphine
Castries
Saint Lucia
Tel: (758) 468 2413
E-mail: This email address is being protected from spambots. You need JavaScript enabled to view it. / This email address is being protected from spambots. You need JavaScript enabled to view it.
Website: www.finance.gov.lc
Posted: 09/11/2018