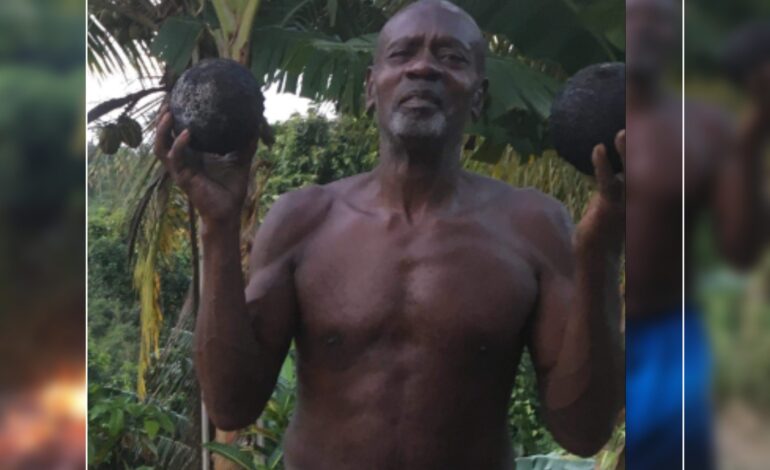 We are heartbroken and devastated to announce the unexpected passing of our father Phillip Rolle of Bense aka BooToo of Bense. Phillip was respected in his community and known for his sense of humour, work ethic and giving nature. He will be very missed by all who had the opportunity to know him. He left for Canada at a young age and came back to his home country of Dominica where he always had longed to be. He represented DA proudly everywhere he went. His love for his family, soca, food and nature was strong. He will be dearly missed and never forgotten.
He is survived by his 7 children in Canada
Leeno Rolle
Ben Malczewski
Danielle Rolle
Theo Vincent
Finnta Rolle
Jamal Rolle
Tyrel Rolle
His partner Barb Ashworth and her two children Dallas and Shannon Spani
His siblings
Roy Rolle
Johnny Rolle
Tyrrell Rolle
Clatus Rolle
Elizabeth Rolle- Samuel
Annette Rolle- King
Ursuline Rolle- Robert's
Catherine Rolle
His 7 beautiful grandchildren
Kiya Malczewska
Adrienna Malczewska
Ellah Rolle
Mateo Rolle
Zéa Rolle
Carver Emery
Cohen Emery
His best friend and cousin Mary Joseph
His many nieces and nephews, cousins, close friends and neighbours.
We would also like to mention his love and respect for everyone on the Valerie side of his family.
The funeral of Phillip Rolle will take place on the 29th of January 2023 at the Bense SDA Church.
Viewing will commence at 2.30p.m
Service: 3:00p.m