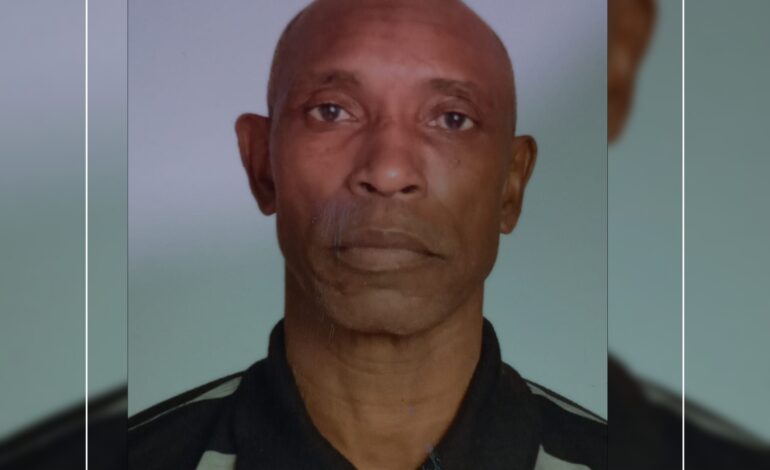 We announce the death of 56 year old Solomon Paul of  Anse De Mai who resided in Layou. 
He was Born on the 6th January, 1966
He died on Wednesday 5th October, 2022
LEAVES TO MOURN:
Wife: Nethilia Stoute Paul
Mother: Roselyn Carriere in France
Children: Franky in St. Marteen and Markisha in Nevis
Step Children: Kimala, Kyle, Kyla and Kishanna in Antigua
Adopted Children: Kalyani, Daniella, Nadia and Danny
Grandchild: Adian and Andell
Brothers: Joseph, Jenner, Jefferson, Erickson, Chrispin and Lybie
Sister: Josephine in France
Uncles: Daniel, Macclean, Sylvester and Carius
Aunts: Jennifer, Claire, Myslene and Cynthia
Nephews and Nieces: Joseph and Joanna Carriere
Mother in law: Joyceline Lecointe
Sisters in law: Leon and Leandra
Brothers in law: Leroy, Keith and John
Close Friends: Abel, Tony, Moses and Frederick
The Paul and Carriere families, the communities of Anse De Mai, Anse Sol Dat, Bense, Calibishie, Thibaud and Layou. The staff of P.H Williams.. Hon. Roselyn Paul
MANY OTHER RELATIVES AND FRIENDS TOO NUMEROUS TO MENTION.
The Funeral Mass of the late Solomon Paul will take place at 2:30 pm on Friday October 21st 2022 at the Layou Methodist Church and will be followed by interment at the Layou Methodist Church Cemetery.
Funeral arrangement entrusted to Gentle Rest Funeral Home.
The funeral will be broadcasted live via Emonews.