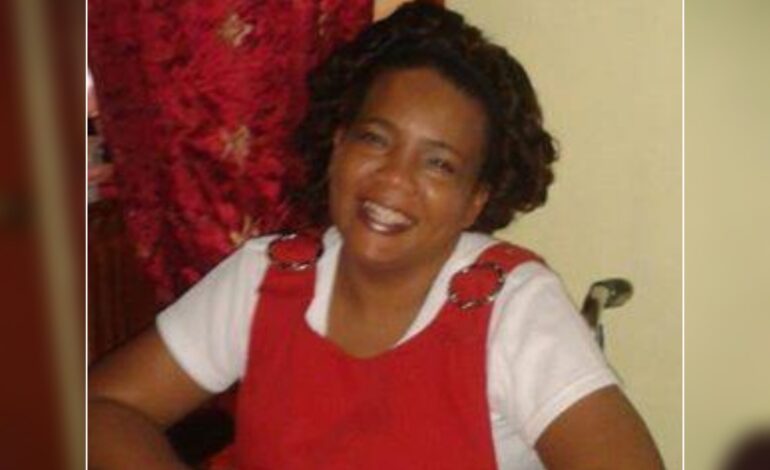 It is with profound sadness that we announce the death of 50 year old Diana Jolly more affectionately known as Sharlyn, who resided at Jimmit. She died on Tuesday the 5th of July 2022 at the Dominica China Friendship Hospital.
She leaves to mourn;
Husband: Phillip Jolly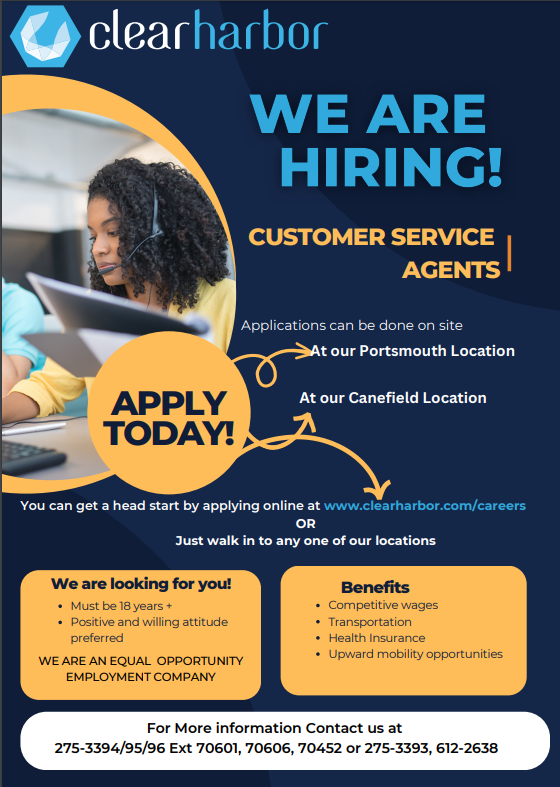 Daughters: Shenel, Tilly,  Casey and Cassie Jolly
Grandchildren; Taïna L'orieux, Blossom and Angel Valmond
God Children; Lara Luke and Samantha Le Blanc
Parents; Nicholson and Jeanne Rolle
Grandfather; Phillip Durand
Sisters: Pearl Luke and Glenda Martin
Adopted Sister: Matilda Simon, Anne George Rafael, Sandra Lammar, and Brenda Fontaine, Monique Benjamin, Katie Valerie and Mavlyn George
Sister In-Law: Gayle Esprit
Brothers: Delvin Esprit, Dian and Ian Rolle
Brothers in Law: John Luke, Marcel Martin
Sons in Law: Khester Bethel, Elisha Valmond
Nieces: Jodie Luke Esquire. Amie and Dimonde Luke, Adalia Esprit, Mia and Nahtari Rolle, and Myesha Pendenque. Leandra Simon-Charles, Lennisha Simon, Kervell Vital, Kimra George.
Nephews; Kaydian Luke, Nakeem and US Airman Khess Vital
Aunts: Felicia Esprit, Mona Langlais, Martha, Bernadette and Julietta Williams.  Josephine Alexander, Germain Rolle, Fati, Merl, Vincia, Anne, and Jacqualine Durand…
Uncles; Ivan Rolle, Blanc, Julie and Elias Durand, and James Williams
Cousins: Jacquline, Augustus and Judith Luke. Denny Esprit, Earlyn Rodney Bernadette and Bryan Mathis and others too numerous to mention
Close relatives and Friends: Judy Roselmond and family, Yoann Lorieux, Julius Francis, Clement Vital, Sandra Rolle and Family, Massacre C.U.C Family, Belles, Jimmit and Guadeloupe families including Gloria, Guye, Fredo, and Raymond. Sandra John and famlily in the U.K, Brenda Christy-Fall and family in the US, the Pinards, Vigilants and Jno Baptiste's in Jimmit. Noelise, Agnes, and others too numerous to mention.
Staff of the Dominica Friendship hospital including Dr. Phillip, Dr. Zang, Dr. James and Dr. Yerandy.
The funeral service for the late Diana Jolly will be held on Friday 29th, July 2022 at the Goodwill Christian Union Church. Viewing 1:30pm and funeral service 2:00pm followed by internment at the Roseau Public cemetery.