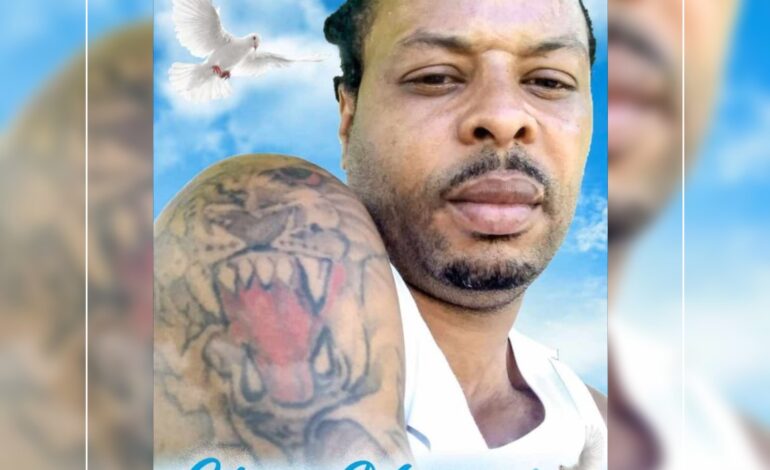 We are pleased to announce the death of 42 years old Solomon Adheser James better known as Edd or Tic Tic of Pichelin. He died on the 11th of January 2023 at Pichelin.
He left to mourn:
His mother: Sylma O'Brien
Adopted mother: Denise James
Brothers: Ken O'Brien, Randy Lake, Garvin Burton, Patrice O'Brien, Fabien James, Yannick Allier
Sisters: Wendy Dufaite, Céline James, Charline James, Collins Dufaite
One daughter: Edeesha James
Four sons: Edween Blaze, Amel James, Amani James, Teejay James
Numerous nieces including: Kenisha , Makena, Anniyah, Bianca, Melody, Markida, Nyesha, Kenny, Bernaya, Kenalyah,
Numerous nephews including: Eliakim, Azer, Ijah, Kishon, Ayan, Jahlan, Kaideen
Numerous cousins including:Paula, Erma, Evans, Clarissa, Yerlonne, Cleve, Kurt,Ferdena, Ferdrina, Junior, Mervin, Ashton, Cleveland, Edris, Hamlet, Jayvie, Yashmin, Khadrie, Yannick, Chris, Mickey, Tamisha, CJ, Nigel
Aunties: Zila, Rufin, Vendar, Camelite
Uncles: Camelice, Phillip, Harrison, Roosevelt, Daniel, Garner, Randle
Close friends and relatives including: Phelix, Johnson, Omarson, Marva, Ercel Anna, Mystic, Jyon, Shan, Clyde, Hilroy, Buju, Ian, Cedric, Murphy, Shamal, Oliver, Kevon, Michael, Zia, Darin, Sela, Sico, Siri, Jerry, Tonkey, Kenson
The Henderson family, the Baron family, the James family, the Williams family and the Bruney family.
The body of the late Solomon James will leave the Pichelin Junction at 2:15 pm on Monday 6th of February in procession to the sacred space at the Grand Bay Roman Catholic Church. Funeral service at 3:00pm followed by interment.