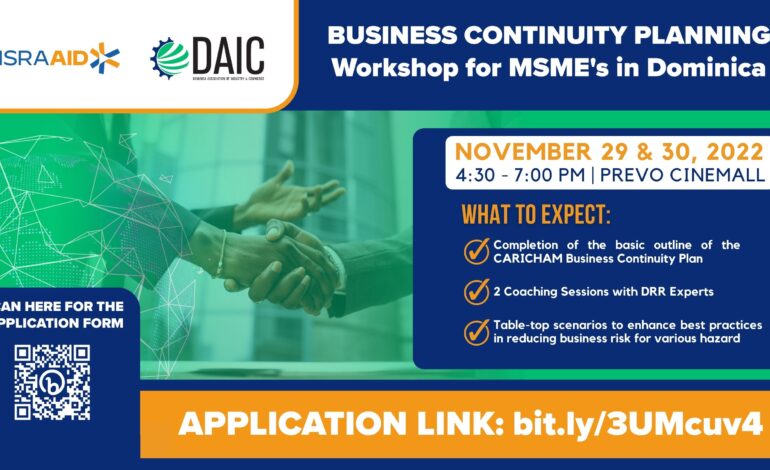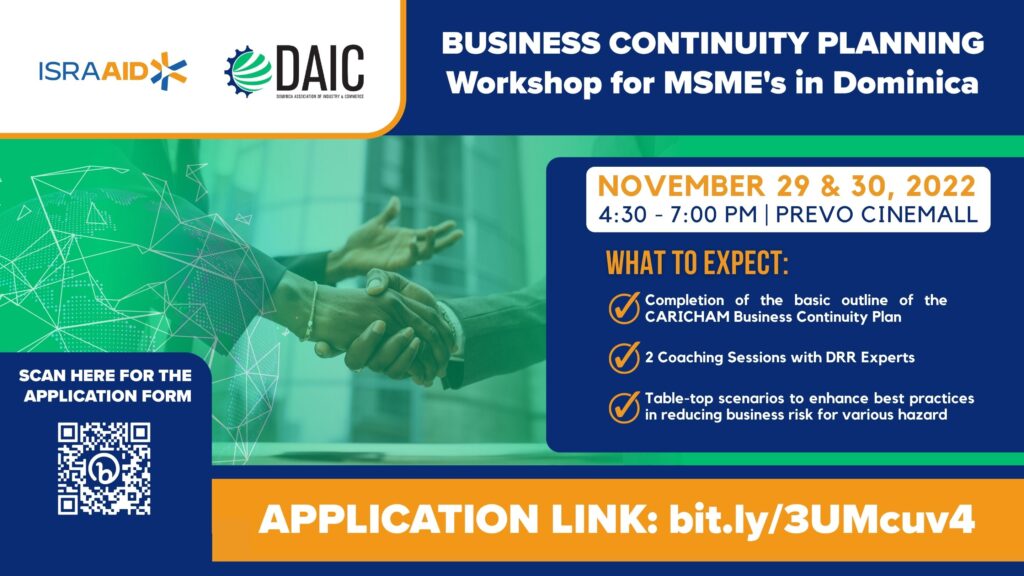 We believe that Micro, Small, and Medium Size Enterprises (MSMEs) are the backbone of our economies. It is then important for us to equip MSMEs with the necessary tools to build resilience with the best actions to reduce and mitigate risks and the effects of climate change and business risk. As such, the Dominica Association of Industry and Commerce and ISRAAID Dominica invite you to this Business Continuity Planning Workshop for MSMEs in Dominica on Tuesday November 29th and Wednesday November 30th from 4:30 PM to 7:00 PM at the Prevo Cinemall in Roseau.
From this initiative, participants will:
Complete their Business Continuity Plan using the CARICHAM Business Resilience Toolkit
Receive coaching support to ensure that the BCP is well adapted to specific business circumstance
Gain insights from a table top exercise scenario planning on multi-hazard risks
Only 15 participants will be sponsored to benefit from this initiative. Please share with and encourage all MSMEs in Dominica to apply for this valuable opportunity. We encourage only participants who are able to attend the training both on November 29th and 30th to apply.